Editorial Picks
featured
Places to celebrate your New Year Eve | Mumbai | Kochi | Bengaluru | Hyderabad | Goa | Kerala | Karnataka | Andaman | India | Gangtok
December 31, 2018
Staff
India is home to some of the most beautiful and fun places in the world. So when it's time for New Year's Eve, one can choose from a plethora of destinations to visit and have a great time. Mergify presents to you a list of some of the
best New Year Destinations in India.
For the Beach Lovers
1. Goa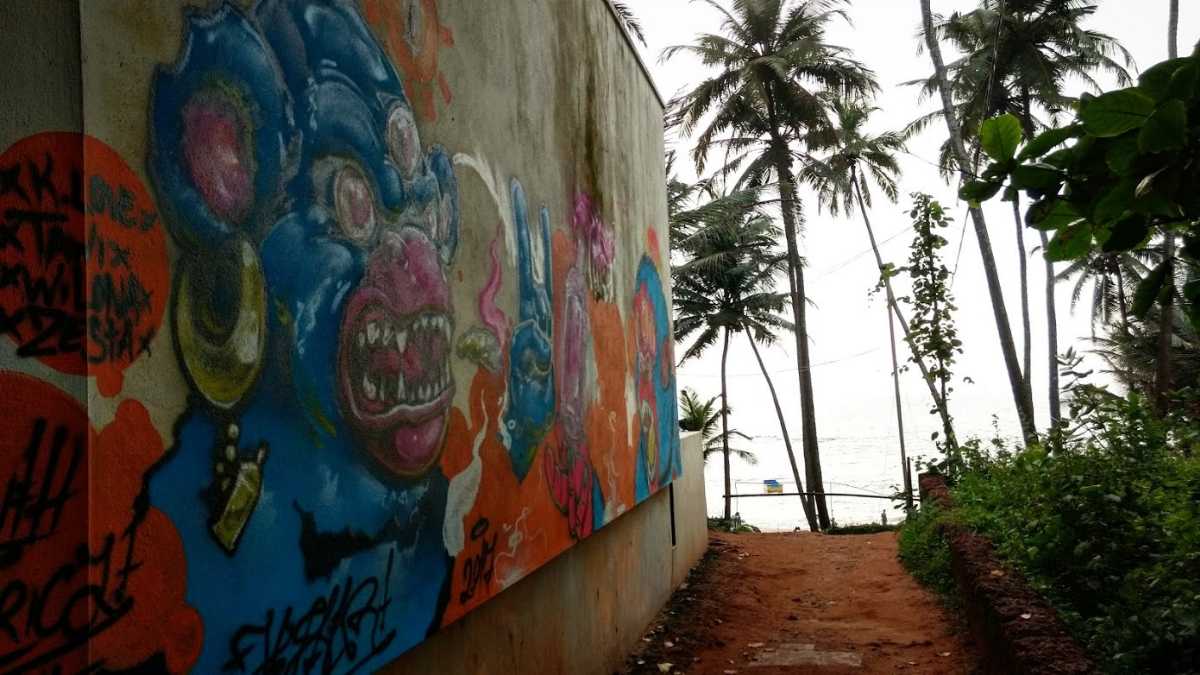 Good for:
Beach, Parties, Sunburn Festival, Seafood, Cheap booze, Carnivals
With the cheap booze and beach shacks every few metres, Goa is an ideal place for a
vacation around New Years
. If that's not enough, Goa is also blessed with a wide range of biodiversity from sea-eagles to water buffaloes. Add the luxurious hotels, the umpteen food choices and the numerous
party places
to the list - you now have the
best places to celebrate New year 2017
or any New year for that matter.
2. Puducherry
Good for:
Beach, French colony, Peaceful Ashrams, Cafes, Cheap booze
The Union Territory, lending cultural and architectural elements from its French lineage, is still very much Indian at heart. The quaint town, also host to the "Aurobindo Yoga Ashram", is a good place for self-reflection. The variety of restaurants, the steak and wine, just add to its natural alluring and create the perfect destination for a laid-back but fun
New Year Celebration
.
Earlier known as Pondicherry
3. Gokarna, Karnataka
Good for:
Beach, Secluded, Peaceful, Religious, Cheap accommodation
Situated on the coasts of Karnataka, Gokarna lives a dual life. Famous for being a Hindu pilgrimage centre, home to Lord Mahabhaleshwara, it is also a beach-lover's paradise. This place is highly recommended if you want to
celebrate the New year
with a group of close friends without much interference. Given the lack of commercialization, early booking is advised.
4. Andaman and Nicobar Islands
Good for: Beaches, Resorts, Peaceful
The
Andaman and Nicobar islands
are easily one of the best
new year destinations in India
. The otherwise really peaceful, serene and calm atmosphere of the place is transformed into one which includes crazy parties on yachts, resorts and beaches. Add to it the pristine white sand beaches and the clean natural surrounding areas, this place becomes the ideal new year getaway for everyone. Apart from the usual beaches and water sports activities, there are other tourist spots too one can visit while here. However, due to the increased popularity of this place, early reservations are definitely recommended.
Good for: Beaches, Serene, Romantic, Coral reefs
5. Lakshadweep
Not as commercialized as the Andamans and a shade too beautiful as well,
Lakshadweep
is emerging as one of the
new year destinations in India
. Only 10 out of the 36 islands are habited and that too the population not being a lot. This makes it a perfect place to spend the new year with your significant other. The major attractions the coral reefs which are an underwater paradise for people interested in scuba diving and snorkelling.
For the Cool Minded
6. Gangtok, Sikkim
Good for:
Hills, Trekking, Natural Beauty, Buddhism
Situated at an altitude of 5410 feet, Gangtok (meaning "Hill Top") is aptly named so. Coupled with its beautiful sunset and dawn views and its clean surroundings, this small town is also called the "Switzerland of the East". Trekkers and mountain lovers, do look out for Kanchenjunga, the 3rd highest peak in the world. Now, imagine spending the eve of
New Year
in a place with such beauty.
How to visit Tsomgo Lake and Baba Mandir from Gangtok:
Both Indians and foreign nationals can visit Tsomgo lake, however since this is a protected area, all require Protected Area Permits. Foreign nationals must be in a group of two or more.
You need to go through a Sikkim Government authorized Tour Operator to organize the trip and get your permits. Your hotel can also mediate through a tour operator. You will require Photo Id proof (passport, Voters Card or Adhaar Card) and two passport size photos each for the permit. Approach the tour operator one day in advance to get your permits ready for next morning.
The road condition is not good due to heavy snowing in winter season. So large vehicles like Sumo, Max, Scorpio etc are better suitable for this trip. Because of the high altitude, you will require heavy woolens.
You can either take a reserved vehicle or in high season join a group tour on a shared basis that operates on per person rate. A reserved large vehicle costs about Rs. 4,000 for a round trip, the shared vehicle rate is about Rs 450 per person (
Fare updated:
January 2018)
Most tourists combine visit of Tsomgo lake with Baba Mandir which is few kms away. If you start by 8am, you should be back by 3pm. So both Tsomgo and Baba Mandir are covered as part of a day trip from Gangtok. You can also additionally combine Nathula Pass (14,140 ft) and see the Indo Chinese border. If you have breathing problems, you are advised to consult a doctor before visiting these places (particularly Nathula) because of low oxygen at such high altitudes. Portable oxygen cylinders are available at Medical shops in Gangtok.
7. McLeodganj, Himachal Pradesh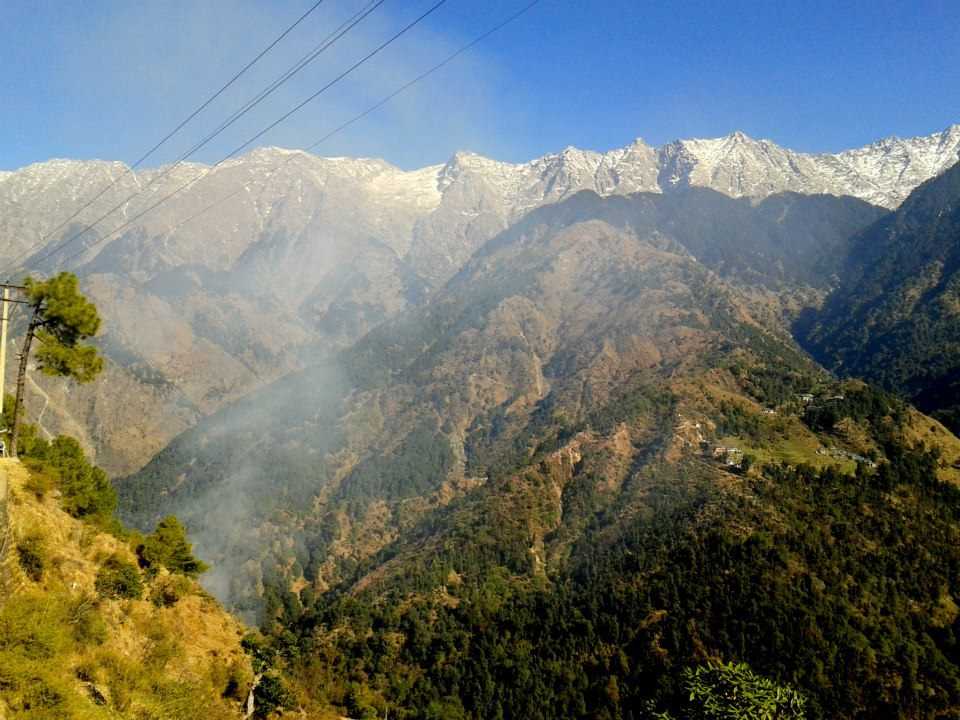 Good for:
Hills, Trekking, Religious
The headquarters of the Tibetan government in exile, McLeodganj boasts some amazing sightseeing places, food cafés and unique Tibetan souvenirs. A mix of cultures, Mcleodganj is the residence of the 14th Dalai Lama and famous of the Bhagsunath temple. Shiva cafe, a small trek near the temple is recommended. Mcleodganj is one of the best new year destinations in India if you are looking to welcome the
New Year
in a peaceful place with a different culture and amazing scenery all around.
8. Manali, Himachal Pradesh
Good for:
Hills, Adventure Sports, Hippies
Manali is the Indian favourite for witnessing snowfalls and skiing. Full of pine trees, fruit orchids and hippies, it's an
ideal place to celebrate the new year in India
for those who want to end their
year on a high,
both literally and figuratively. Take a ride on the Manali-Leh highway or visit the choicest little winter destinations nearby. The natural beauty of this place is sure to liven up your spirits as the year ends.
9. Kasol, Himachal Pradesh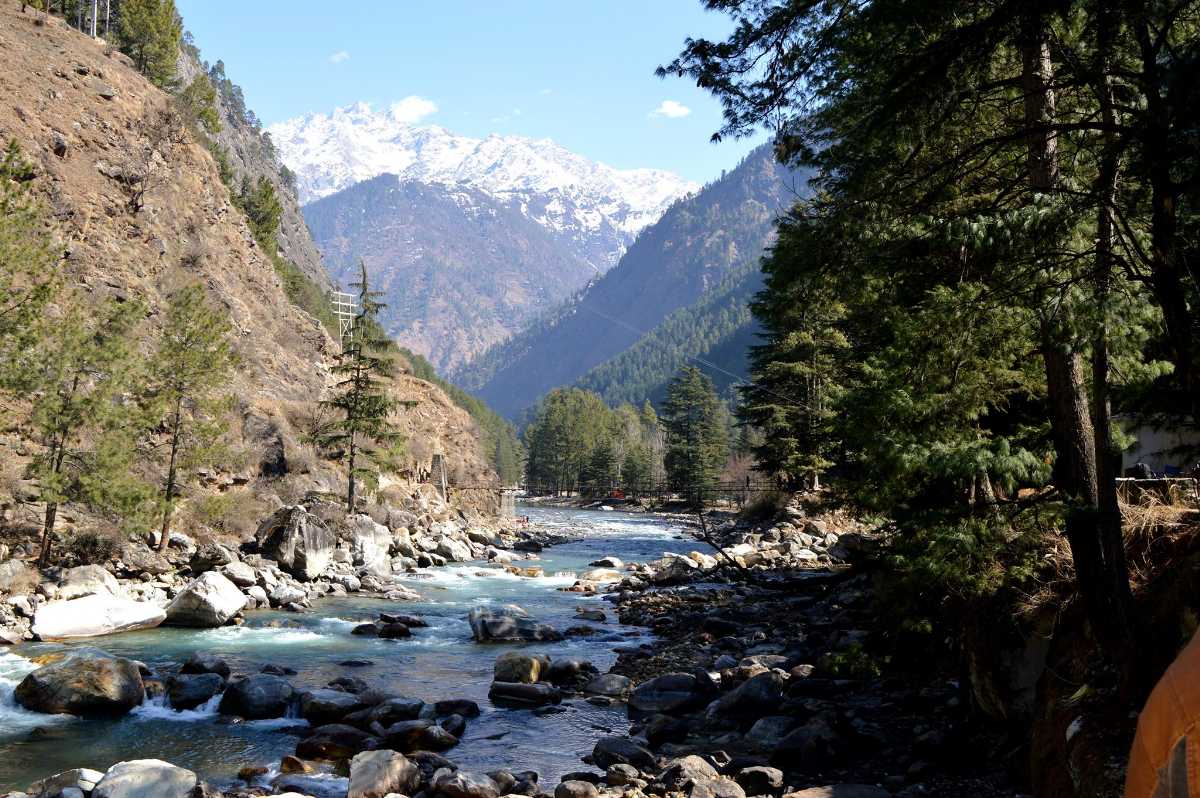 Good for:
Hills, Hippiness, Trekking
A small, quaint and cosy escapade in the scenic hills of the Himachal,
Kasol
gives you the best of both worlds.
Parvati Valley
, located here is one of the most beautiful destinations not only in India but in the world. It would obviously be very cold here during New Year, but the great time you'll spend here partying and breathing in the fresh mountain air and enjoying the scenic beauty, is bound to make you forget about the chill. With its crazy party scenes and beautiful natural scenery, this is the place to be during
New Year's Eve.
10. Kodaikanal, Tamil Nadu
Good for:
Hills, Natural Beauty, Coffee
Here's one from the South! A charming hill station located in Tamil Nadu,
Kodaikanal
is often referred to as the
"Princess of hill stations"
and is a popular honeymoon and holiday destination in the South. The cool and misty climate, waterfalls, the lush green hills and forests make it look like something straight out of a fairytale! One must definitely visit this place during New Year, be it with family or friends. I'm sure you're in for an amazing time here! Psst, don't forget to try some of their amazing coffee.
For the lovely couples!
11. Udaipur, Rajasthan
Good for:
Lakes Palaces, Historical
Also known as the "City of Lakes", Udaipur is famous for its Rajputana Palaces, handicraft market and diverse wildlife. A romantic heaven, the climate and surroundings of Udaipur have given it the informal title of the "Kashmir of Rajasthan". Visit the place around
new year's eve
if you want to be treated like royalty.
12. Coorg (Kodagu), Karnataka
Good for:
Hills, Wildlife, Buddhism, Trekking
The Kodagu region, also known as Coorg, is famous because of its cool climate throughout the year and picturesque surroundings. The tea gardens and the coffee and spice plantations, just add to the beauty of the place. One of the
best places to celebrate the new year
against a scenic backdrop. A popular hangout spot for the Bangalore IT crowd, Kodagu is also famous amongst the birdwatchers and backpackers.
13. Alappuzha, Kerala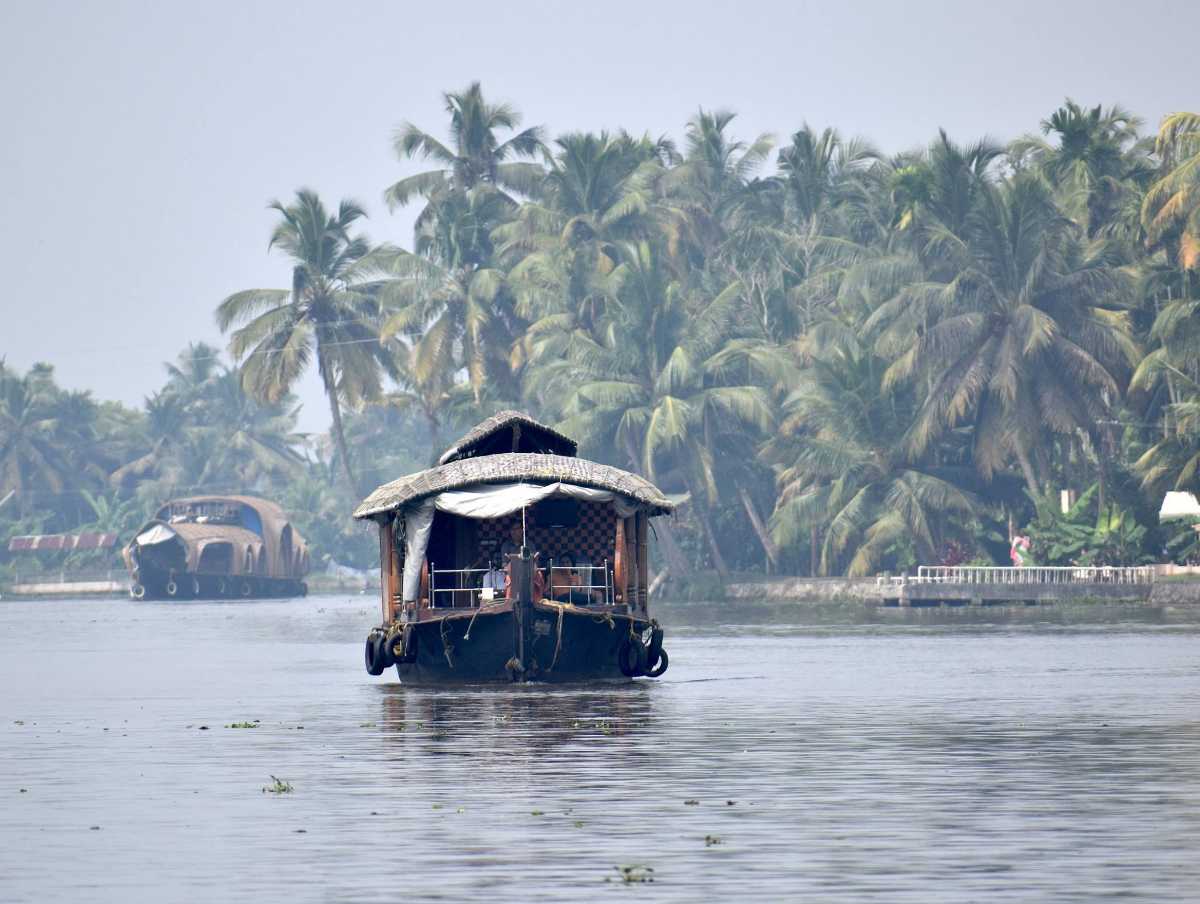 Good for:
Backwaters, Beaches, Ayurveda
Alappuzha or Alleppey is called the "Venice of the East" and with its vast variety of canals, lagoons, beaches and backwaters, rightly so. If a serene getaway is on your mind this year end, look no further. A very traditional village life coupled with the best backwaters experience in India make Allappuzha ideal for those looking to greet the
new year
in peace.
14. Jaisalmer, Rajasthan
Good for
: Desert, Clear Skies
Famous for the Sonar Quila or the Jaisalmer Fort (A
UNESCO World Heritage Site)
, the city of
Jaisalmer
is also known for its golden sand dunes and of course, the mystery of the Thar Desert itself. The hue of the desert has given it the name of the
"Golden City"
and it's one of Rajasthan's most well known tourist destinations. The clear, starry nights giving you a stunning view of the Milky Way, the slow and peaceful camel safari, the chill of the desert and of course, the local Rajasthani cuisine, make it one of the
new year destinations in India
where you can have the best time.
For the City Explorers
15. Mumbai, Maharashtra - The Maximum City
Good for:
Beaches, Nightlife, Religious, Fine dining, Historic, Shopping
The city of dreams, which hosts everyone and everything, from rags to riches, from beaches to high rise, from slums to bungalows, from street vada-pao to luxurious 7-stars, Mumbai is the amalgamation of Indian culture and people. With many beaches and historical places to explore and clubs ready to give you a dazzling start to your
new year – Mumbai
caters to you the way you would like it to.
16. New Delhi - The Centre of Everything in India
Good for:
Historic, Religious, Party, Food, Shopping
Being the nation's capital, New Delhi is full of historical places and museums. With its amazing performing arts scene, it is an artistic heaven but if food or shopping is your idea of fun, Delhi should be at the top of your list as well. With Mughlai to South Indian to Continental food and from Rajasthani Handicraft to Madhubani paintings to cheap Chinese electronics, Delhi has it all. This city makes for a colourful
new year celebration
.
17. Bangalore, Karnataka
Good for:
Nature, Wildlife, Historical, Shopping
The silicon valley of India, Bangalore, is not just the Mecca for the IT crowd but also a tourist magnet. Head here on the occasion of the
new year
for an eclectic celebration. The moderate climate, large green gardens and open spaces give it a positive and healthy aura all the year round. The youthful energy shows all around, especially if you are into shopping. A stroll on MG road and partaking in the city's restaurant culture is definitely recommended.
18. Kutch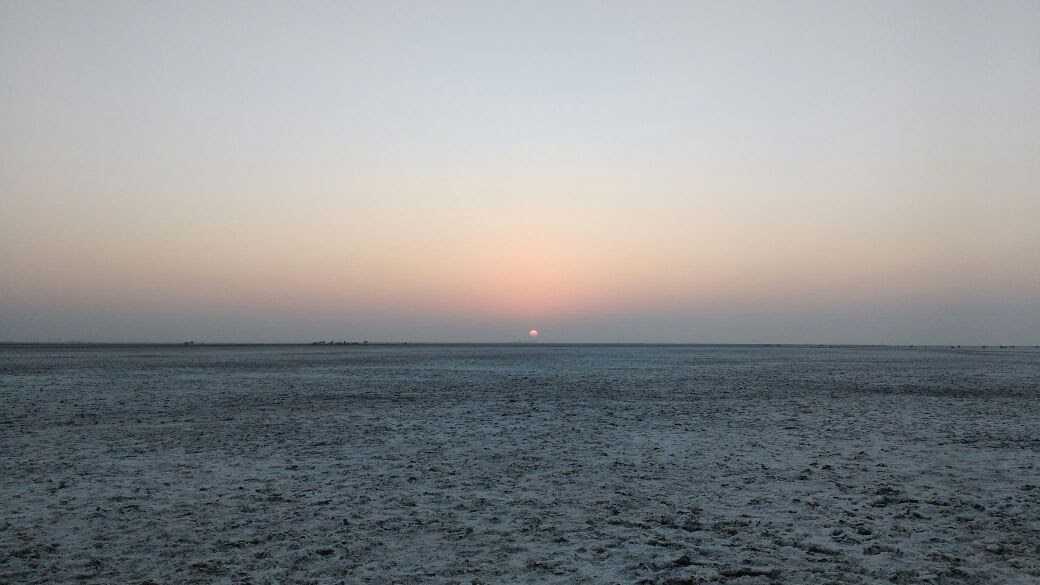 With vast expanses of white salt desert, Kutch is one of the most surreal places in India. The Rann Festival that takes place between the months of December and February making the place come to life! Experience cultural programs, camping, hot-air ballooning and have a fun-filled new years celebrations!
19. Shillong
The capital of Meghalaya, Shillong offers a mesmerizing experience in the lap of nature. Beautiful lakes, waterfalls and mountains adorn the city of Shillong. And it is due to this abundance of scenic beauty, the city is also known as 'Scotland of India'. The natural beauty and serenity of Shillong is what draws tourists from all over India and abroad. The breathtaking view from the peaks of the mountains adds to the charm of Shillong.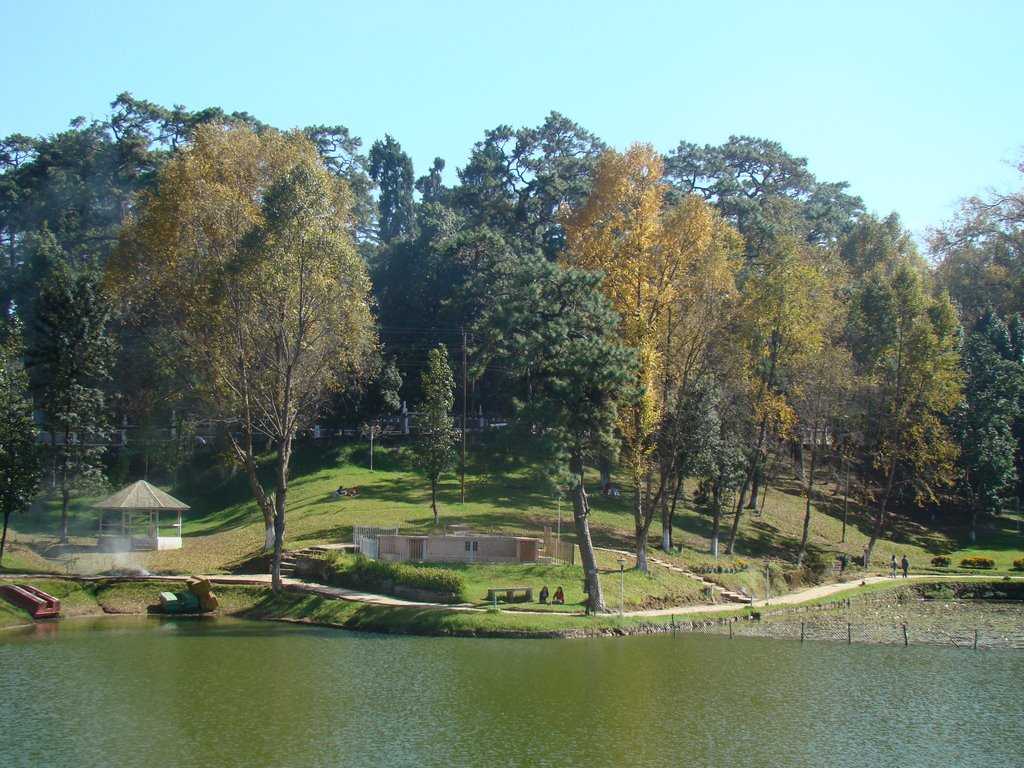 20. Kolkata
Labeled as the 'City of Joy', the 'Cultural capital of India', Kolkata (formerly known as Calcutta) is a city with character and remnants of British Raj visible in its Victorian-style architecture, trams and feel. It is one of the most densely populated cities in India With a heritage as dense and the population, this city along the banks of river Ganga is known for its culture, people, food, music, literature and the movies.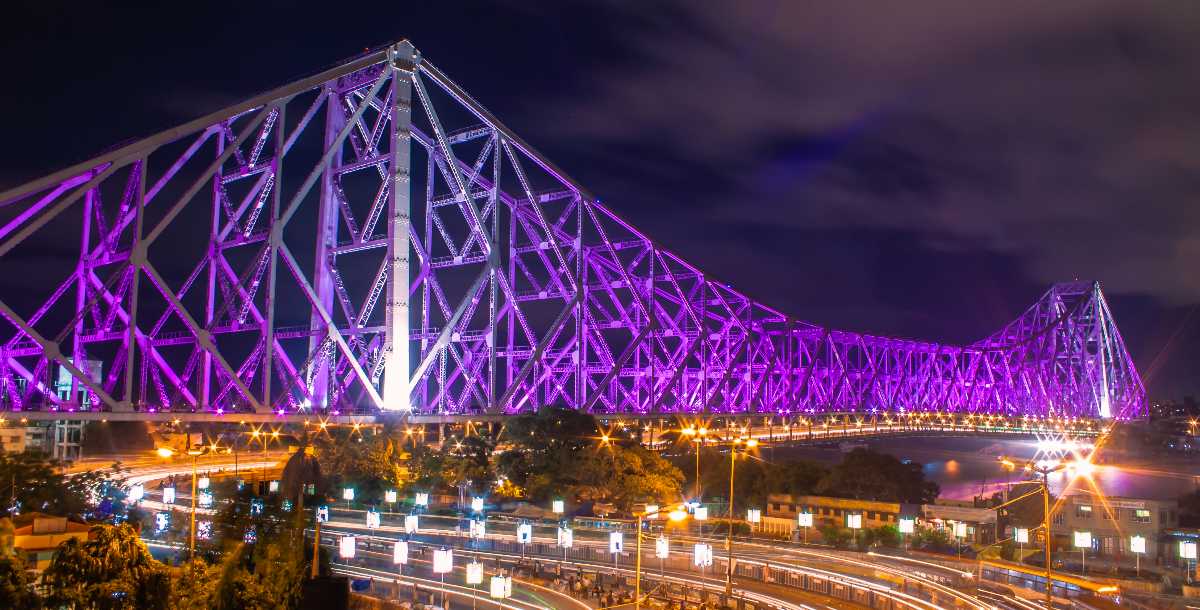 If